Back to News
For Immediate Release
FIRMWARE UPDATE: ZOOM F4 FIRMWARE 2.0 FOR RECORDING 360-DEGREE AUDIO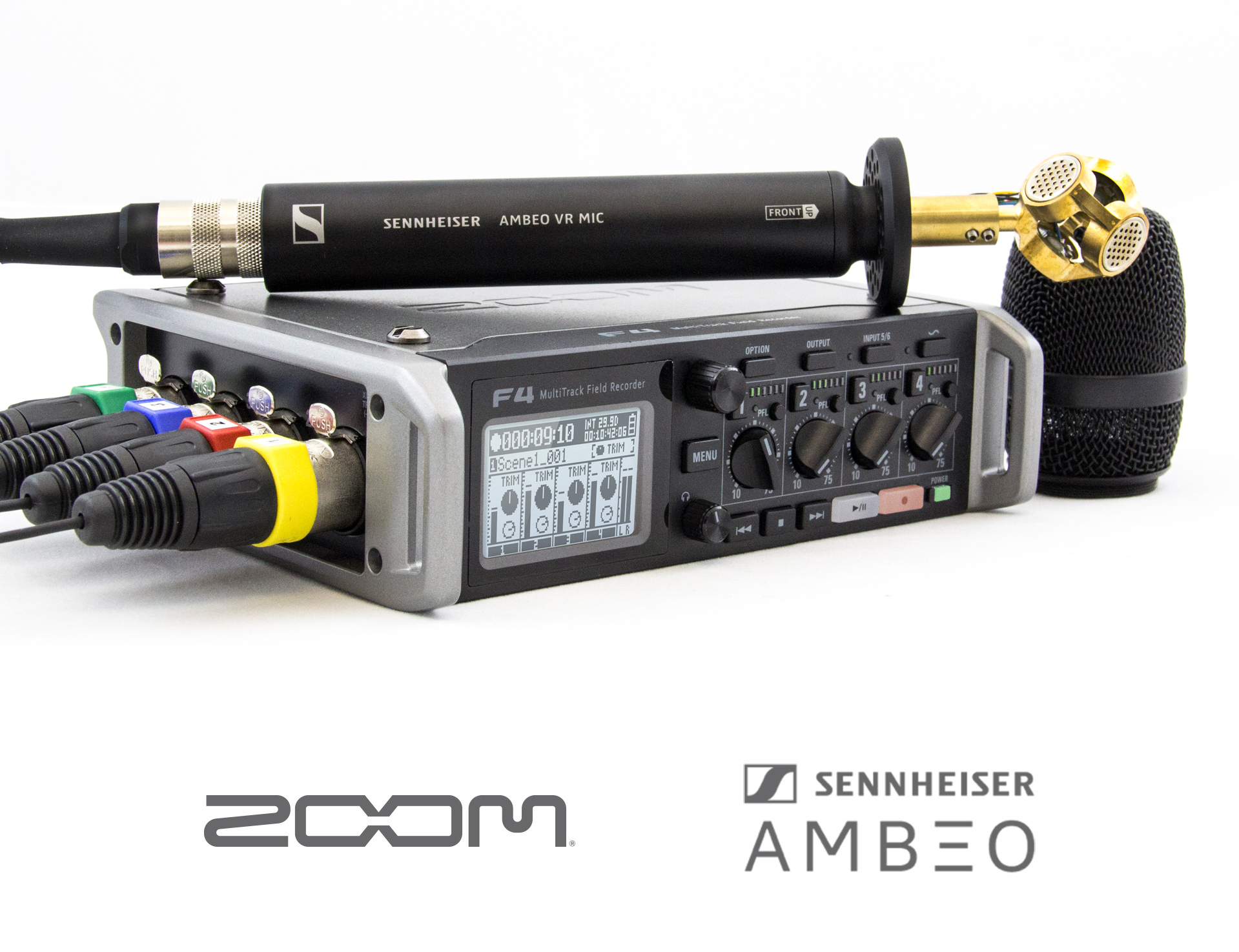 December 21, 2017 – Zoom North America is pleased to announce the release of Zoom F4 firmware 2.0.  This update enables you to record 360-degree audio using your Zoom F4 MultiTrack Field Recorder and Sennheiser AMBEO VR Microphone.
Firmware 2.0 for the F4 now includes Ambisonics decoding which allows you to record 360 audio in the following formats:
● FuMa
● Ambix
● Ambisonics A (Stereo Monitor)
● FuMa + Ambix
● FuMa + Ambisonics A
● Ambix + Ambisonics A
All formats record to Poly WAV files. When using the F4 in Ambisonics mode, gains are automatically linked so you can control them with one knob. This is essential for properly monitoring and adjusting audio levels in an ambisonic recording.
The new firmware also includes the following:
Monitoring input signals of specific tracks without recording
Saving multiple settings for signals sent to headphone output (Headphone Routing)
Setting for keys being held (Key Hold Target)
Backing up and loading F4 settings (Backup/Load Settings)
Setting the level meter reference (Reference Level)
Showing total recording time during long recording periods (Time Counter)
Setting the mic position used for ambisonic recording (Mic Position)
For more details, please check the F4 Version 2.0 Supplementary Manual (PDF).
Lightweight, portable, and easy to mount, the F4 and AMBEO mic combination lets you capture 360-degree audio everywhere.
You can download the new firmware here:  zoom-na.com/F4/#downloads
About Zoom North America:
Zoom North America is the U.S. affiliate of the Zoom Corporation (Japan). The company prides itself on offering its customers the very highest level of service and support.
For more information, please visit www.zoom-na.com or contact Zoom North America at info@zoom-na.com.